OUR PEDAGOGICAL FRAMEWORK
Camelot adopts the Social Emotional Learning (SEL) Framework – one that is highly advocated by MOE. All our facilitators are equipped with facilitation skills modelled after this framework.
SEL focuses on character and citizenship development, both of which stems from Social and Emotional Competencies. Core SEL Competencies are: Self Awareness, Social Awareness, Self Management, Relationship Management and Responsible Decision Making.
This framework aims to develop skills that ultimately enable participants to manage themselves better, foster good relations with others and make responsible decisions as well as encouraging accountability to oneself and those around them.
SEL works toward instilling purpose and sound values in one's actions. In addition, our specialty in outdoor education and passion to encourage participants to learn beyond books and their classroom walls influenced Camelot to adopt the Experiential Learning Methodology.
We strongly believe that life lessons are best learnt through personal experience. Our activities metaphorically reflect valuable life skills such as the importance of teamwork, communication, self-confidence, problem solving and the likes, which we aim to develop and refine.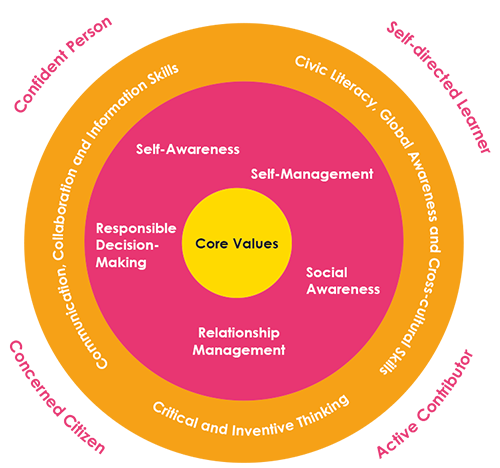 OUR PROGRAMMES OVERVIEW

ADVENTURE PROGRAMME
Camelot's Adventure Program is designed to push our campers beyond their comfort zones, explore beyond their mental barriers, overcome their fears and build on their self confidence. This program introduces the youths to outdoor land and sea adventure elements that most hardly get to experience in modern, urban Singapore. Activities include kayaking, rafting, abseiling, flying fox, rock climbing, outdoor cooking and challenge ropes courses. Many schools find value in the experience this program brings to students and is thus a popular choice amongst schools.
LEADERSHIP PROGRAMME
Many students have a leader in them that is just waiting to burst out! Camelot's Leadership Program is aimed to identify these leadership qualities in participants and give them the opportunity to explore and exhibit their capabilities. Experienced and passionate facilitators act as mentors that will observe their progress and give tips and guidance along the way to maximize their potential.
EXPERIENTIAL LEARNING PROGRAMME
Many studies have shown that human beings in general learn best by Doing. Our Experiential Learning Program gives participants the liberty to explore and be responsible for their own learning and growth through self-reflection and syntheses of experiences. Positive individual and team values such as perseverance, compassion, respect and integrity will be stretched and reinforced. Through thorough debriefing and sharing sessions, Camelot's experienced instructors turn adventure activities into teachable moments and relate learnings back to participants' everyday lives.